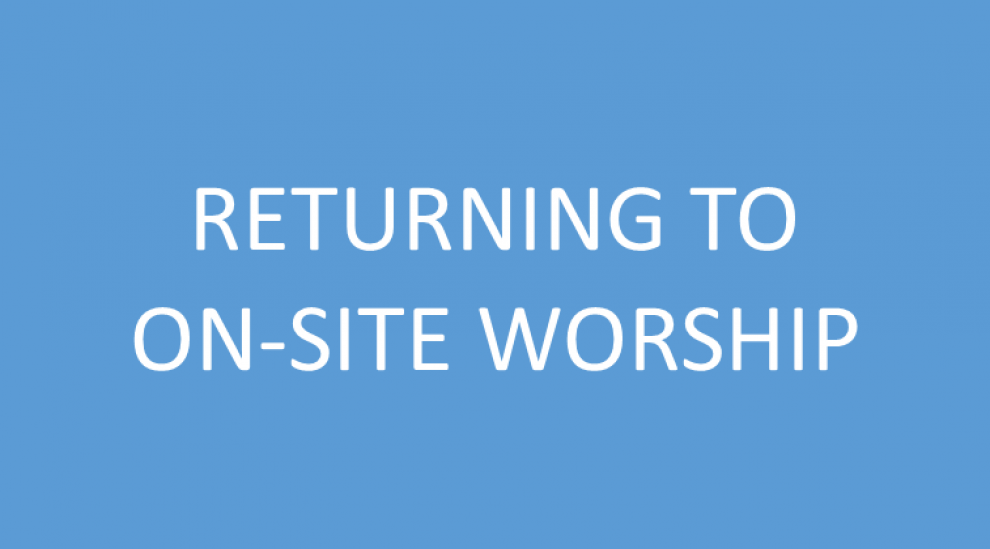 On-Site Worship at KHCC
KHCC will offer three worship services to be held as follows:
Traditional Worship, Sanctuary, 9:15 am
Contemporary Worship, Family Life Center, 11:11 am
Worship in Spanish, Hispanic Chapel, 11:30 am
We look forward to worshiping with you on Sunday, and/or online via email and social media.
THE FOLLOWING WILL NOT BE AVAILABLE ON SITE:
• Children and Youth Sunday School
• Adult Sunday School
• Congregational singing/choir practice
• Nursery
• All other on-site church/outside groups
THE WORSHIP SERVICES
For the time being, the services will be abbreviated, and we will not be able to have singing. The children will remain with family for the children's sermon.
ARRIVING AT THE CHURCH:
Until further notice, it is expected that masks will be worn by everyone entering the building in consideration of your KHCC Family. Children 10 years of age and younger are not required to wear mask. You are encouraged to bring your own mask from home, but if you need a mask, the church will provide one on Sunday mornings.
Hand sanitize stations will be located at the front entrance of the Sanctuary and Family Life Center front entry.
Please try not to touch any unnecessary surfaces.
Social distancing (6 ft. apart at all times) will be in place.
There will be no bulletins handed out, nor attendance pads on pews.
Ushers will welcome and direct you to your sitting area. You will be seated by household.
Traditional Service will enter and exit through the side doors of the Sanctuary.
Contemporary Service will enter and exit through the front doors of the Family Life Center.
Hispanic Worship will enter through the Welcome Center doors to the elevator.
Bathrooms in the Family Life Center will be open for use.
AS YOU LEAVE THE CHURCH:
Ushers will direct you to the designated exit.
Upon exiting there will be a basket in the narthex for offerings. You may still continue to do online giving and mailing your offerings.
Upon leaving there will be communion kits available to take home.